Forex trading is Halal in Islamic Trading Accounts. Islamic Forex Trading Accounts help traders belonging to the Islamic faith to trade Forex. These accounts don't charge any interest while trading Forex. No Interest or Ribba applied to these accounts.
Find out about Islamic Forex Brokers and how to open an Islamic Forex Account on this page.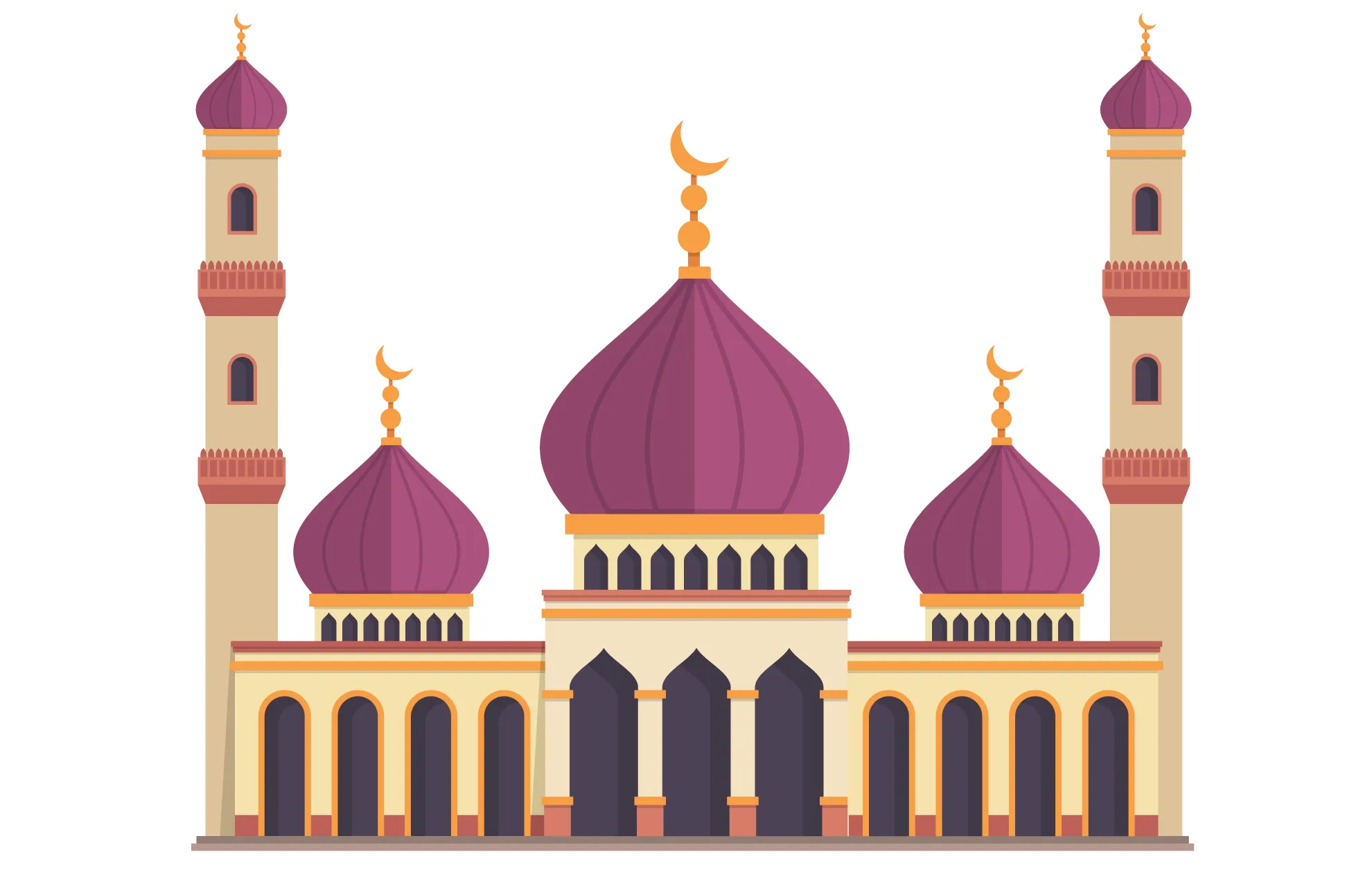 Islamic Forex Trading Accounts
Online FX Trading allows you to access the CFD ( Contract for Difference) markets throughout the week, 24 hours a day, and it gives you access to a large variety of trading instruments like – commodities, bonds, ETFs, Forex, and more. Most traders close their trades on the same day; it is called day trading, meaning the positions remain open for a few hours or less. Other traders, however, keep their trades open for a longer time and keep their positions open for more than 24 hours. When the traders keep a position open overnight, they will need to pay a rollover fee or interest. This kind of interest or rollover fee goes against Riba principles of Sharia law. For that reason, a few Forex Brokers offer an Islamic Forex Account that the traders can use while complying to their religious beliefs.
Steps to open an Islamic Forex Account:
First, you must find one of the best Forex brokers offering Islamic Accounts to trade with. Here we have compiled a list of Forex brokers offering Islamic Forex Accounts that allow Swap Free Forex trading. After opening an account with one of the leading Forex broker providing Islamic Forex Accounts, you have to follow the following steps:
First, you must verify your account by sending all the necessary documents.
Deposit some amount into your Islamic trading account.
After depositing the amount, you can apply for an Islamic account, and the account now comply with Sharia Laws.
Some brokers need the account to be assigned Islamic Account status before you start trading. Once you start trading, the account status cannot be modified. Hence, ensure that you either have selected to register for an Islamic Forex Account while registering or you have to make your account an Islamic Account by contacting customer support.
Islamic CFD Trading and FX trading
Islamic finance is the practice of investment according to the principles of Islam. Similarly, Islamic CFD and FX trading comply with Islamic laws. Two striking features of Islamic finance are:
 It proposes a risk-sharing philosophy wherein the lender must share in the borrower's risk.
 Islamic finance aims to promote economic and social development through specific business practices.
Islamic Forex trading Account needs to conform to Islamic finance principles. The regular Forex accounts charge interests (Riba), which is against the religious beliefs of Islam. For this reason, several Forex Brokers offer their clients to select the ISLAMIC ACCOUNT option while opening an account for Forex trading.
However, all Islamic Forex Brokers are not the same. Their terms of Islamic Accounts differ significantly. Before opening an Islamic FX Account, you must carefully consider your religious guidelines, your requirements as a trader, and a broker's features.
Best Islamic Forex Brokers 2023 – Islamic Brokers Review
Here is the list of best Islamic Forex Brokers 2023 reviewed by us. All these Forex brokers are well-established firms with over ten years of service in the market. Ava Trade has specially designed Islamic Accounts to serve traders belonging to the Islamic faith. You can trust all these brokers with your investments.
No other broker has more expertise than Ava Trade in Islamic trading; Ava Trade started its service to fulfill the deficiency of a trustworthy Forex broker in the Middle East. Within a short period, it has become the most trusted trading platform in the MENA region and has local offices in GCC countries. If you are looking for one of the Best Islamic Forex Brokers in 2023, you may find Exness, the most reliable broker with Islamic Trading Accounts.
List of Islamic Fx Brokers 2023
What is a Swap Free Forex trading account? – Islamic Account
The Forex trading accounts specifically designed to comply with Islamic principles are known as Islamic Forex Accounts. These accounts ensure that the traders belonging to the Islamic faith engage in FX trading, without breaking the laws of the religion. These Islamic forex trading accounts are also known as swap-free trading accounts in the forex market.  Sharia law prohibits the accrual of interest on funds deposited in the trading account. Hence the Islamic Accounts must not incur interest or rollover swap for a position that remains open beyond the New York market i.e 5 pm EST.  
The Swap Free trading account or Islamic trading account doesn't charge any interest or Riba for positions held overnight or more extended periods. The Forex Brokers offering Islamic Accounts try their best to stay compliant with the Shari'a Law.
Riba
In the Islamic religion, "Riba", which means making money in the form of interest is not allowed. Taking money as Interest or Making money from money, or "Riba," is not permitted by Sharia law. Riba is considered an unjust and exploitative method of making money in business.
Gharar
Gharar is an Arabic word it roughly translates to "gambling" and is prohibited in Islam.  Some Islamic scholars have the opinion that speculating on the forex market by trading currency pairs or CFDs is gambling. Nevertheless, long-term and sound investments made in the Forex market, Capital markets, and the Stock market may generally not be considered gambling.
What is a Swap?
In the event of leaving an open position on the foreign exchange market for more than 24 hours, the payment needs special transaction fees to be paid, it is called SWAPs. These fees are a kind of interest rate; therefore, they are problematic for Muslim traders who follow the Sharia Law, which strictly prohibits particular financial transactions, including interest payment.  Charging of Swaps can be seen as a type of interest; the broker charges them, which creates a problem for Muslim traders following Sharia law.
Swap Free Forex brokers offer a particular "Swap Free Forex trading account" to solve this issue. Such accounts are similar to regular ones, with one key difference; they are not subjected to special fees like interest, swap, or interest. Such accounts comply well with the finance principles of Sharia law. The Sharia law requires that there should not be any kind of interest charged in the account by either party. In Islamic law, charging interest in financial transactions is considered exploitative and wasteful. Swap Free Forex brokers are fully committed to providing their traders with various trading solutions to fit their needs and personal requirements.
How to select a broker for Islamic trading Account
When selecting a broker to operate your Islamic trading account, one needs to make an analysis carefully. Choosing the account type is important. You should consider the trading conditions and customer service before opening an account. Also one may choose to operate through two different brokers to see which one gives better results. Also sometimes trader is willing to take higher spreads to get better results or even better customer service.
There are several brokers available on the Internet for carrying out online currency trading. You must analyze their terms and conditions for offering the Islamic Trading account. You should check the reputation, popularity, and track record of the broker before you put your hard-earned money for trading.
In this world of profit-oriented businesses, it becomes imperative to sustain specific ethical and moral standards. Islamic finance principles adhere to the same. As per the Muslim law, one can not carry out any business and financial contracts which do not adhere to the Islamic principles. The primary feature of Islamic finance is socio-economic and distributive justice. Islamic finance must help in the development and the well being of the Islamic community.
Featured broker InstaForex
InstaForex complies with regulators and offers Islamic cfd trading account to traders of the Islamic faith. It also gives you free trading resources to help you make a better trading decision. InstaForex offers you daily free market analysis and premium trader tools which can give you advantages in placing a successful trade. Open an account with InstaForex now!
Is Gold and Silver Trading Halal?
Islamic Forex Brokers offer access to online trading of gold and silver, complying with Islamic principles. Genuine Islamic gold or silver trading must have physical support in gold and silver. Islamic Fx Trading Accounts offers those wishing to trade on Gold and Silver a trading account that complies with Shariah rules. Gold and Silver's trading is Halal in an Islamic Trading Account. 
Is Oil Trading Halal in Islam?
Discover Islamic oil trading with Online Forex brokers today. Oil price is pegged to the price of oil futures and traded on futures markets worldwide. While trading oil on Islamic Account, it does not incur positive or negative swaps or interest. Trade the volatile oil trading markets within Islamic Forex accounts and make use of the trading opportunity it offers.
Is Index trading Halal in Islam?
Yes, Index trading is Halal in Islamic trading accounts. Get instant access to the whole of the world's stock indices on your Forex Islamic trading account.  The indices are directly linked to the global stock markets without accumulation of swaps. Pay only the bid-ask spreads on your Swap Free Forex trading account.
Is Cryptocurrency Trading Halal in Islam?
Cryptocurrency trading is not available on Forex Islamic accounts offered by most Forex brokers. Many Forex brokers can't offer Cryptocurrency trading in the framework of Islamic financial principles. Hence the brokers prefer to avoid Crypto trading in Islamic FX trading accounts. Certain Forex pairs (USDZAR, USDTRY, USDMXN, etc.) are excluded from Islamic trading accounts.
Is Forex trading Halal in Islam?
Is Forex trading allowed in Islam? The Forex brokers claim they operate the Islamic accounts in compliance with Islamic principles. Hence, it is Halal to trade Forex in such trading accounts. However, the traders must fully satisfy themselves by checking all the account features, terms, and conditions before starting trading. It is allowed to trade Forex by traders belonging to the Islamic faith; CFD and Forex trading are very popular in Middle East Countries.
Why are Islamic FX and CFD accounts important?
Your day-to-day life must match your religious beliefs; it gives you peace of mind. So when it comes to Forex trading, it should comply with your religious principles.
An Islamic trading account provided through an Islamic Forex broker is a unique trading account we don't find with all brokers. The opening of an Islamic account is not restricted to Muslim traders only.
The traders of Islamic faith can open Islamic Forex Trading Account. These traders cannot receive or pay swaps (interests) for religious reasons. To enable many Muslims to take advantage of the Foreign Exchange market benefits, many brokers made it possible for Muslims to trade in Forex with the help of Islamic accounts. These specific accounts are called Islamic Forex accounts. These comply with Sharia law enabling traders of Islamic faith to take advantage of Forex trading. These accounts offer NO SWAP for trades that remain open overnight. These brokers also have dedicated staff for support and trading experts fluent in Arabic and the intricacies of Shariah law.
The only determining factor in the Islamic account is that the trader should be of the Islamic religion. These accounts are offered for all account types regardless of base currency or leverage. The brokers verify the trader before providing an Islamic account.
Modern-day trading has gone a long way from the traditional trading of goods and commodities, which were physically exchanged while doing business. Early traders of the Muslim faith used to cross vast oceans and lands to trade all over the world. They were liked all over because their trading methods were truthful, principled, and dictated by the teachings of their faith. This tradition continues to this day.
Conclusion – Islamic Accounts
The Islamic Forex trading community is divided on whether Forex trading is Halal or Haram. Making money by trading Forex is allowed because an individual has the right to improve his financial condition. Some Islamic Scholars agree that Forex trading adhering to Islamic principles can be considered Halal, while some forbid it entirely.
To ensure that your Islamic Account is Halal, choose a Forex broker who performs operations approved and permitted by Shari'a Supervisory Boards (SSB). The Islamic Forex accounts facilitate practitioners of Islam to engage in Forex trading without breaking the laws of the religion.
We don't have enough expertise or authority to advise whether Forex trading is Halal or Haram or is allowed under Islamic principles. Hence seek appropriate guidance if you have any doubt as it involves religious sentiments.