Forex trading in Saudi Arabia – Is Forex trading legal?
Several traders in Saudi Arabia are trading Gold, Oil, and Forex successfully. Trading Forex, Gold, and Oil in Saudi Arabia is legal. You can open an Interest Free Islamic account for Free. Try the brokers in a Demo Account before trading with them. Invest and trade only if you are satisfied with the broker's services.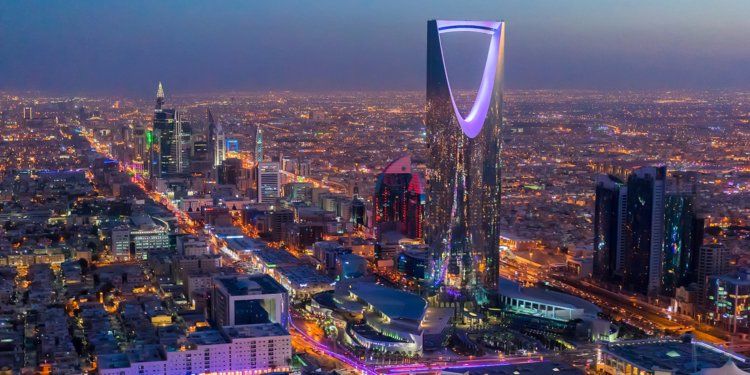 Forex Trading in Saudi Arabia
Saudi Arabia has predominantly been a strong economy driven by oil and petroleum exports. However, the economy had understood the need for diversification due to the entry of new competitors. Forex trading in Saudi Arabia has been an investment for a small proportion of investors. Considering the computer literacy and awareness, only a few investors were aware of this new investment product earlier. Overall the nation has slow progress in exploring global investment products like Forex trading. The popularity of Forex trading is continuously increasing due to the introduction of Islamic Forex Trading accounts in Saudi Arabia by some leading Forex brokers. Rapid growth in the field of computers and internet among the tech-savvy Saudi residents has brought many new traders into Forex trading in Saudi Arabia. Explore more to learn Forex trading in KSA and register for an online Forex trading in Saudi Arabia.
How to Get Started with Forex Trading in KSA
Forex trading is a popular investment opportunity in Saudi Arabia that allows traders to make money by taking advantage of fluctuations in the foreign exchange market. If you want to get started with forex trading in Saudi Arabia, follow these steps:
Educate yourself about forex trading, including the terminology, trading strategies, and risk management, by using online resources.
Choose a reliable forex broker that is regulated by a reputable financial authority, offers low spreads, fast execution, and a user-friendly trading platform. Check reviews and ratings of various brokers before making a final decision.
Open a trading account with the chosen broker, providing personal information and necessary documents to verify your identity. Some brokers offer demo accounts to practice trading with virtual money.
Fund your trading account with money using various payment methods such as bank transfer, credit/debit card, or e-wallets like Neteller or Skrill.
Start trading with small trades, gradually increasing your investment as you gain experience and confidence. Always use proper risk management techniques and avoid trading with money that you cannot afford to lose.
In conclusion, proper education, research, and risk management are essential for success in forex trading in Saudi Arabia. By following these steps, you can potentially earn a good return on investment.
Best Forex brokers in Saudi Arabia
Due to the growth of Forex trading in Saudi Arabia, the number of Forex brokers has increased. But all these brokers are not regulated by regulating authorities. It is imperative that while choosing a broker, one should check whether he is registered with the regulating agencies to carry out Forex trade. One also needs to keep abreast of how the broker charges them. Some of them recover separate commission or some charge a mark upon the spread.
Also, one should trade with a broker who provides excellent customer service. The brokers should offer proper technical analysis to their customers. When the trade volumes are high, there is more leverage; there are possibilities of making huge profits too.
We have analyzed the following Forex brokers in Saudi Arabia and found them reliable and safe for Forex trading in KSA. They provide Islamic accounts and Arabic language support to their clients doing Forex trading in Saudi Arabia.
Best Forex Brokers in Saudi Arabia 2023
Best Islamic Forex Brokers in Saudi Arabia 2023
Ava Trade is one of the Forex brokers offering Islamic trading accounts for Forex trading in KSA. It is one of the biggest online trading platforms specializing in Forex trading complying with Islamic principles.  They have local offices and Arabic speaking staff who are well conversant with Islamic Forex trading accounts. That is the reason it has become one of the most popular Forex brokers in the MENA region. You can access their website in the Arabic language and the local Arabic speaking support staff ready to guide you. Ava Trade support staff can guide you through the account opening and verification process so that you can jump into trading quickly.
Ava Trade has excellent training materials to educate the traders the right way, and educational materials are in the Arabic language for your easy understanding. Ava Trade in Saudi Arabia believes a right start can lead the trader to success in the Financial Market while adhering to Islamic principles.
easyMarkets is a well-known online trading platform that allows users to trade various financial instruments, including forex, commodities, and indices. The platform is available in Saudi Arabia and offers a range of features tailored to the needs of Saudi traders. These include a user-friendly interface, Islamic accounts that comply with Shariah law, and Arabic language support. easyMarkets also provides its Saudi clients with access to a range of educational resources, including webinars and tutorials, to help them improve their trading skills and make informed decisions. Overall, easyMarkets is a reliable and accessible platform for traders in Saudi Arabia who are looking to enter the world of online trading. Check out our full easyMarkets in Saudi Arabia here.

FBS operates in various countries, including Saudi Arabia, and has become a popular Forex broker. Despite the lack of regulation in the Saudi Arabian Forex market, FBS has established a strong presence by offering a range of trading instruments, such as currencies, commodities, and indices. The broker also provides advanced trading platforms, educational resources, and excellent customer support to its Saudi Arabian clients. FBS is committed to providing a safe and transparent trading environment and has implemented strict security measures to protect its clients. Traders in Saudi Arabia can rely on FBS for a trustworthy and user-friendly trading experience. Read our FBS Saudi Arabia full review here.

BlackBull Markets offers its services to traders in Saudi Arabia as a renowned forex and CFD brokerage firm. Its state-of-the-art trading platforms, competitive trading conditions, and exceptional customer service have made it a well-known name in the industry. The company has a strong presence in the Middle East and is committed to providing traders with a reliable and transparent trading environment. The Financial Markets Authority (FMA) of New Zealand fully regulates BlackBull Markets, and it offers a range of trading instruments, including forex, commodities, cryptocurrencies, and indices. Traders in Saudi Arabia who seek a reliable and trustworthy broker often choose BlackBull Markets for its world-class trading services and cutting-edge technology.
How is Forex Trading in Saudi Arabia Regulated?
Saudi Arabian Monetary Authority (SAMA) is the regulatory body in Saudi Arabia that regulate the Forex markets and Saudi Forex brokers. It is the regulatory body that issues and manages Saudi Arabia's national currency. There are a few Forex brokers which have their offices in the GCC region and offer trading services to Saudi Forex traders. AVATrade, FBS and easyMarkets, and BlackBull Markets are the Global Forex trading online brokers accepting Forex traders from Saudi Arabia. These brokers are legitimate and offer Islamic Forex trading accounts too. If you are looking for a Saudi regulated Forex broker, you may try one of the brokers listed on this page by opening a demo account and trying their features. Most of the Forex traders in Jeddah trust FBS, RoboForex, LiteFinance, easyMarkets, and BlackBull Markets for CFD and Forex trading in Jeddah.

Forex Trading Hours in Saudi Arabia
Forex market hours is one of the most critical facts of trading Forex in Saudi Arabia. It is open for 24 hours a day with five days a working week having three main sessions. They are the Asian session- Tokyo, US session- New York and the European session- London. There are sometimes when two sessions are open at the same time known as session overlap.
When is the right time to trade Forex in Saudi Arabia?
The technical indicators work well when there is enough liquidity in the market. There is higher liquidity in the market when US and European sessions overlap. The major news release also takes place during these sessions. Hence, it is better to trade from 3 pm to 6 pm Saudi time, when both London and Newyork markets are open.
London Forex Market
London session is the first session of a trading day which is referred to as the European session. It begins at 10 AM Riyadh time ends at 6 PM Riyadh time. The European session is the most active trading session with high liquidity leverage, which means a massive volume of trading is done in this session. This session also overlaps with the other two sessions.
New York Forex Market
It begins at 3 PM Riyadh time and closes by 8 PM or 11 PM Riyadh time. This session has the highest liquidity around 3 PM Riyadh time to 6 PM Riyadh time.
Tokyo Forex Market
It is the Asian trading session, it begins at 11 PM GMT and ends at 8 AM GMT.
Forex trading in Saudi Arabia offers flexible trading hours, but it's best to trade during the most liquid times. Profitable trades occur when multiple markets are open simultaneously, so traders should focus on these times for success.
Is Forex Trading Legal in Saudi Arabia?
It is legal to trade Forex in Saudi Arabia. Several brokers are having their offices in Saudi Arabia and comply with Saudi regulators and Islamic principles. You can always try their services in a Demo Account for Free. You should inform your account manager and select to open an Islamic trading account while registering with the broker.
The specialty of the Islamic Forex account is that it does not allow any interest in your trading account. Thus it keeps your account compliant with Sharia laws.
Is Forex Trading Halal in Saudi Arabia?
Yes, Forex trading is Halal in Saudi Arabia. The traders should select an Islamic Forex trading account with a regulated Forex broker. Although there are a few Islamic scholars who don't accept Forex trading under Islamic guidelines, most Forex traders consider that Islamic Forex trading accounts are compliant with Islamic principles. Hence the existence of the Islamic Forex account came to cater to the trading requirement of the Islamic population.
Forex trading has become so popular nowadays that everybody wants to do trading. majority of the traders don't make a profit because of their lack of knowledge or experience. While trading Forex in Saudi Arabia, keeping a few things in mind will help you to avoid a bad trading experience.
Always use risk management.
Never risk more than 1 to 5 percent in any trade.
Don't trade when you don't find the best opportunity.
Always have Stoploss in place.
Don't invest any money you can't afford to lose.
Learn when not to trade.
Have patience while trading, don't jump into trades in a hurry.
You can always open a Demo Account and have enough practice before investing. Give your demo account the same importance as your live account to get the feel and knowledge of trading in a Live Account. Open a Free FBS Demo Account or easyMarkets Free Demo Account.